Event Support

Cadre of Speakers

Please submit requests for speakers using the following email link: yrrpcadrespeakerrequests@credence-llc.com

Please include the following information:
Location, event date, number of attendees
Type of event (e.g., pre-deployment, during deployment, post deployment, 30 days, 60 days)
Three topics which will be addressed by the Cadre Speaker
Number of sessions speaker will lead/facilitate (minimum three)
Ron Abate
Ron Abate served on active duty in the United States Navy for six years and in the Navy Reserve for 25 years. He retired as a Captain in 2008 and was employed by the Department of Defense for 34 years as a civilian. He served the last 20 years as a Senior Systems Engineer Supervisor with the Naval Air Warfare Center Training Systems Division in Orlando, Florida until he retired in December 2017. He is an experienced YRRP facilitator and speaker who has participated in Navy pre and post-deployment events since 2011. Using his own experience with multiple sea duty deployments and two individual augmentee mobilizations in support of Operation Noble Anvil and of Operation Iraqi Freedom, he is able to easily relate to Service members' personal and family issues associated with long-term deployments. He enjoys helping people, especially fellow veterans who need help with finding employment. It is rewarding for him when someone he helped would find the job or win the promotion that they were pursuing. He shares the wealth of experience he has as a hiring manager, a supervisor and a branch manager, military officer, and a fellow patriot who truly cares. He and his wife Colleen have been happily married since 1981 and reside in Orlando, Florida, where they are very active in their church and the community.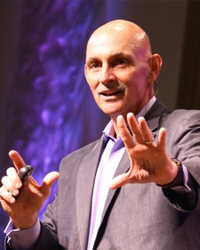 David Anderson
Dr. David Anderson's passion is to inspire and equip others to live their best lives now in marriage, work, and family. David has served as a professional speaker and licensed counselor for over 30 years. Nationally, he delivers keynote presentations at professional conferences, provides seminars for personal and professional growth, and leads marriage retreats for those desiring a stronger and more satisfying relationship. David has a particular interest speaking to Service members and their families as they navigate the challenges of the deployment cycle. His father, giving over 45 years both active and civil service, fuels his commitment to serve "Warriors" and their families. David has a unique communication style full of warmth, energy, compassion, and story-telling. He consistently leads his audiences to make a strong heart-to-mind connection and to leave with relevant takeaways for a more improved and fulfilling lifestyle. Dr. Anderson lives near Atlanta, Georgia with his wife, Stuart, and has two sons, Ty and Walker, and daughter Elizabeth.
Amos Balongo
Amos Balongo has been supporting United States Military's Children and Family programs at Pearl Harbor, Hawaii since 2006. Amos has had an illustrious and diverse career. Originally from Kenya, he was educated in the United States and currently lives in Honolulu, Hawaii. His corporate career has seen him work in leadership roles for Fortune 500 companies and international organizations. Amos has the unique ability to connect with his audience and deliver his message effectively. His rich cultural background, exposure to the world and experience working with individuals from various backgrounds makes him well-rounded. Amos has been a speaking sensation at several leadership conferences and events and has traveled to over 32 countries inspiring and transforming Leaders with his message. As an executive leadership coach, Amos mentors many professionals who are now leaders in their respective fields. He has a simple, practical, effective, and down-to-earth approach to mentoring and coaching that is widely admired. As a professional speaker, Amos combines his wide, diverse, and practical experiences to deliver fun, interactive, and memorable keynotes that energize, inspire, and transform his audience.
Michelle Berger
Michelle Berger has conducted more than 500 training classes for the military and/or family members. She specializes in deployment readiness, communication, relationships and the emotional cycle of deployment. Michele has been involved with YRRP since its inception in 2008. She began as a trainer with Family Readiness Programs and then transferred to an event planner prior to becoming a member of the Cadre of Speakers. Additionally, Michele comes with experience as a military family member, as she married a Marine and has other family members in various branches of the military and National Guard.
Darold Bigger
Darold Bigger retired as Deputy Chief of Navy Chaplains for Reserve Matters, the senior chaplain of the Navy Reserve. During his last six years of service he was on duty away from home half the time, so he and his wife understand the challenges of deployment. A licensed Marriage and Family therapist and Certified Social Worker, Dr. Bigger has been affiliated with YRRP since 2009. In civilian life he has been a husband, father, pastor, university professor and is now Assistant to the President at Walla Walla University.
Gerta Bledsoe
Gerta Bledsoe has lived a life in dedication to helping others. Using a background in counseling psychology, a keen sense of humor, and a rich experience living in military communities world-wide, Gerta seeks to find common ground to help groups discover what brings them together. Gerta utilizes a storytelling approach to demonstrate the strengths we all possess in times of adversity. A facilitator at heart, she looks to build a remarkable group learning experience for all YRRP participants.
Kathy Boukedes
Kathy Boukedes is a professional speaker who has been a part of a military community all of her life, from Army "brat" to military spouse. She has been involved in training and facilitating for the Army since 1990. As a spouse, she has had the opportunity to see firsthand the issues that affect military families. Her interest in the well-being of military families is evident in her personal style of teaching, and her enthusiasm is contagious. Kathy has been a member of the Cadre since 2011. She has been involved with Army Family Team Building as a Master Trainer, Core Trainer, and Program Manager. She served as a facilitator for the Army Family Action Plan at several installations.
Sandra Bramble
Sandra Bramble is a DoD Master Trainer, ACS Instructor, and a certified bi-lingual Spanish-English Instructor/Translator. Sandra has more than 32 years of experience working with military families domestically and abroad. Prior to joining the Cadre, Sandra had been a YRRP Instructor with the Army Reserve for seven years. As the spouse of a retired Army Reserve soldier who deployed multiple times, Sandra is familiar with the challenges military families experience raising children during deployments. She is passionate about military families, easing the challenges, and preparing them to face each phase of deployment. Sandra is a dynamic and energetic instructor who enjoys engaging the audience in interactive presentations
Rhonda Byars
Rhonda Byars joined the Yellow Ribbon Reintegration Program in 2014 as a Navy Reservist supporting Deployment Readiness Training and Returning Warrior Workshops as a Facilitator and Speaker. A retired Navy Nurse Corps Commander, Rhonda brings a wealth of experience from prior deployments, contingency operations, joint medical efforts and humanitarian missions. Her 20-year military career includes serving as a Combat Advisor for a combined forces expeditionary team in Afghanistan, a Trauma Triage Trainer, and a Surgery nurse providing contributory support to multiple military treatment facilities worldwide. With over twenty years of federal service with the Department of Veterans Affairs in various nursing roles she remains steadfast in caring for today's service members and tomorrows veterans by volunteering. She continues to work with the American Red Cross Service to Armed Forces (SAF) and rapid response teams to assist and care for those who serve and support through several health advocacy programs. Her facilitation style is robust and rooted in promoting the well-being of the service member and their family through community support, reintegration and resiliency training.  Rhonda is an Assistant Professor and Clinical Faculty for the University of TX at Arlington and is based in the Dallas Fort Worth area.
Janell Coker
Janell Coker is a dynamic, warm facilitator, and speaker. She has earned the reputation as an engaging, fun, and effective facilitator who energizes and motivates participants from all walks of life by leading highly interactive and informative sessions. She presents in a clear and thoughtful way by encouraging participants to go from passively listening to actively participating. Janell has walked the path of multiple deployments as an Army spouse for more than 27 years, as a military parent with children serving in the Army and Navy, and as a facilitator/trainer who has worked or volunteered with multiple military family programs for more than 20 years. Since 2009, Janell has been a valued member of the Cadre, allowing her to focus her passion by supporting and growing strong, resilient Reserve and National Guard Service members and their families. She encourages them to lead successful and productive lives while on military orders and in their civilian communities. Janell and her husband have six children, 13 grandchildren, and live in Buffalo, New York.
Denise Davis
Dr. Denise Davis has more than 35 years of experience leading diverse groups of individuals through various engaging topics. Her background in education, non-profit, and higher education (colleges and universities) has allowed her to be part of dynamic groups that have led discussions, presentations, professional development, and training on many topics having impact on families, students, adults, and business and community organizations. As an Army mom, she has personally experienced and now shares her skills to spouses, children, and grandchildren of deployed Service members. Her favorite proverb, "it takes a village", is a philosophy that she understands will aid families as they gather to learn and share persistence and coping skills.
Matthew Davis
Matthew Davis is an inspiring speaker who has been through the storm while coaching others along the way. As the Installation New Orleans Senior Enlisted Leader during Hurricane Katrina, he impelled hundreds of civilians, and military families to go into survival mode throughout this catastrophic event.
Matthew is a retired U.S. Navy Command Master Chief, who served 29 years as an Active Duty Sailor and 10 years as a Government Specialist for the Department of the Navy.
Featured as an Event Planner and Keynote Speaker for over 130 Yellow Ribbon Reintegration Program events. His zeal and charismatic delivery have encouraged others to achieve life success through a mindset of forward progress. Matthew is a second-generation military veteran. His father Matthew Davis Sr. served in the U.S. Army during the Korean War. He is married to his wife, Denita Davis. His passion is to serve those who serve!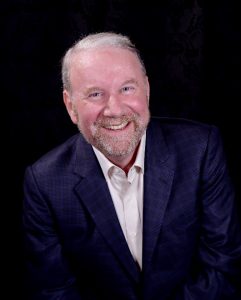 Ed Dunkelblau
Dr. Ed Dunkelblau is a psychologist and experienced speaker who has engaged a wide variety of Armed Services audiences with his humorous style and his "nuts and bolts" focus. Ed grew up in a household where his dad was a WWII veteran and has worked with personnel from all branches of the Armed Services while working at the Leavenworth VAMC. Internationally, he delivers keynote presentations at professional conferences and provides seminars for a wide variety of individuals and families. He has been a member of the Cadre since 2010, is a contributing author in two books, and has been featured in numerous publications and on multiple national TV and radio broadcasts.
Adrienne Edmondson
Adrienne Edmondson focuses on personal and professional coaching and building productive teams. Humor is a large and special part of Adrienne's life. Not only did she beat cancer (twice), she has also overcome having an autoimmune disease (lupus). She is one who does not give up in times of challenge and understands the human element involved in life and business decisions. She has also learned not to take herself and life so seriously. After all, "if you are not living on the edge, you are taking up too much space!"
Erik Engel
Erik Engel, LCSW, is an Air Force veteran from a military family. His sister is a retired Air Force Colonel, and his father is a WWII Army veteran. He is a practicing clinical social worker working with military veterans and their families in a private practice counseling center and with adolescents in a high school setting. He began working with deploying military Service members as a counselor with the MFLC program in 2007, when he and twenty other counselors met with the returning Fort Riley soldiers from the first surge. His speaking style is purposefully engaging and interactive. He has presented scared from atop a hoverboard to pre-deployers empathizing with fears about their upcoming deployment.
Donna Erickson
Donna Erickson has been teaching and coaching individuals and families for 35 years in both the private and public sector. She is a community health education instructor at a private hospital, and is committed to supporting mental and physical wellness through meditation, mindfulness, stress reduction, anger management and all aspects of parenting and family communication. As a nurse, she flew with Flying Tigers during Vietnam supporting troop transport in and out of theatre. She has a son currently serving in the Texan National Guard, who has had 3 OEF/OIF deployments and a son-in-law serving in the Colorado Air National Guard who served in Desert Storm and continues with annual humanitarian missions in the Middle East. She began supporting Service Members and families in all phases of deployment as a Yellow Ribbon volunteer instructor in 2009.
Will Freeman
Will Freeman is an engaging and humorous expert speaker that joined the YRRP Cadre in November 2010. Prior to joining the team, Will worked for the Army OneSource program as a Community Support Coordinator helping link military Veterans and Families to local resources in their communities for the state of Pennsylvania. His cultural competency in understanding the military community allowed him to quickly build his reputation throughout the state with military senior leadership and public officials. Through his passion and advocacy for veterans, he has conducted Covenant Signings, built lasting community partnerships, helped support Veteran employment, and has spoken at various Yellow Ribbon Events nationwide. Will is an Air Force veteran of the Persian Gulf War from 1991 where he served on Rhein Main AB, Germany as a firefighter. He also served in the Virginia Army National Guard as a Chemical Specialist, and a firefighter in the New York and Pennsylvania Air National Guard.
Marcus Gentry
Marcus Gentry, also known as "Dr. Respect", is an internationally-respected speaker, consultant, and training specialist with more than 30 years of experience. Mr. Gentry leads his audiences to a conscious awakening for action. Through his application of Socratic reasoning, he can help his audiences discover the hidden anchors that keeps them from reaching their peak potential and overcoming life's obstacles. Mr. Gentry is also a certified Addictions Counselor and has been a member of the Cadre since 2009.
D'Anthony Harris
D'Anthony Harris has been providing mental health counseling for nearly seven years. As a therapist, Mr. Harris empowers individuals and families to make the changes required to resolve and overcome issues that impede their ability to live fulfilling and joyful lives. Mr. Harris has been in the U.S. Air Force Reserves for 12 years. As a father, he knows first-hand the challenge of finding balance between Service obligations and family. He is a passionate speaker and is devoted to helping other service members find harmony. Mr. Harris has been teaching at YRRP events for four years as a certified Master Resiliency Trainer. Additionally, he has taught classes on various issues involving pre-, during, and post-deployment.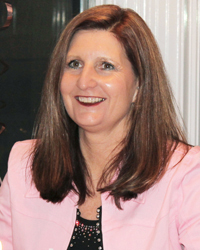 Janine Johnson
Janine Johnson is a highly interactive motivational speaker who has years of experience facilitating, training, coaching, mentoring, and advising military spouses, families, and Service members (active duty and Guard and Reserve), as well as DoD-civilians around the world and in all aspects of military life since 1989. Along with her facilitation and training experience within the DoD, Janine married into the military in 1989 and brings her personal experience as a military spouse and parent into her speaking. She is no stranger to the challenges of multiple deployments and raising a military family. She has survived numerous moves and multiple deployments by learning how to maneuver through life and the military framework. Janine is also a mother of a Special Forces Combat Medic which brings a whole new outlook to her training. Janine's specialty is the ability to connect with her audience and guide them towards self-discovery that is beneficial and applicable to everyday life situations. Janine is a compassionate realist who looks for humor in every situation.
W.K. Jones
One word to describe W.K. Jones: "Energy"! W.K. Jones is an Author and Motivational Speaker with more than 25 years experience, motivating audiences throughout the United States and more than 17 countries. A retired Army First Sergeant and former Pastor, W.K. has the unique quality of helping others achieve success by understanding and refocusing their own mindset. For more than 10 years, W.K. served as Director of Family Programs for the Army Reserves in Europe and in the Southwest Region of the United States. He established one of the most impactful and highly regarded Yellow Ribbon Programs from 2010 to 2016, where he hosted, "edu-tained", and motivated tens of thousands of Service Members and their Families. He is a prolific speaker, host, Master of Ceremonies and Master Facilitator. With a B.A. in Theology, a B.S. in Management and a Master's in Business Administration, W.K. knows people, leadership and what it takes to achieve and win. Known for his charismatic and magnetic energy both on and off the stage, Jones has something for all people who are searching to achieve the next level in their lives.
Tiffany Kari
Tiffany was born with a passion for living life to its fullest and helping others. She is a Northland Native, currently serving her fourth year on the American Diabetes Association board and has ten years' experience in Human Resources as St. Louis County's Health Promotion Coordinator. She has over a decade of speaking experience, event coordination, behavioral change coaching and educating as well as fitness training. In 2016 & 2017 she was honored to earn a spot on Team USA in triathlon as an age group USA triathlete team member competing at worlds in Mexico and Europe. A couple other fitness accomplishments include winning a 50k ultra marathon, qualifying for and competing in the Boston Marathon three times.  She is also currently a 2020 Olympic trials hopeful in the sport of marathon. Tiffany is full of energy, a lover of wellness, and passionate educator on all life topics.
Ryan Kaufman
Ryan J. Kaufman, Intentional Peer Support and Wellness (ISPW) Specialist, is a Global War on Terror Army Veteran. He is a peer in the veteran community, who has found a calling and passion in serving others by transmitting his experience in overcoming chronic homelessness, substance abuse, and trauma. He began his transformational journey by working with veterans, Service members, and their families in the nonprofit community by supporting them in walking with them in their journey of wellness. He possesses a thirst for gaining the attention of his audiences in the military, corporate, and community sectors by compelling others to hone in on their own abilities to make a difference and serving others whereever they may find themselves. Ryan serves on the State of Nebraska Governor's advisory board for Mental Health and Substance Abuse. He is certified in Mental Health First Aid, Compassion Fatigue, Interpersonal Communication and has an abundance of experience serving in veteran and civilian community service organizations. He understands the importance of wellness, but more importantly, putting wellness into practical use and translating his intensity in wellness to everyday life. He is a father, a husband, a brother, and a servant leader. He lives by the motto "We would not leave anyone behind abroad, and we aren't going to leave anyone behind in our own backyard".
Erin King
Erin T. King is an engaging and interactive YRRP Cadre member. Her experience with the military began 22 years ago as an Air Force spouse. The role of military spouse (including three deployments) and mom to three children affords her the opportunity to understand resiliency, patience, and strength during adversity firsthand. Erin's experiences drive her ability to connect with other military family members. She works full time at Headquarters United States Marine Corps with Family Readiness and a Master Trainer with the United States Army. She has also worked directly with the Army Reserve as a Family Programs Coordinator and Army Family Team Building Specialist. As a YRRP Cadre Member since 2010, Erin has served all branches of the military and can quickly provide appropriate terminology for each branch.
Sporty King
Sporty King, CHP, ACS/CL, has been a YRRP Cadre Member since January 2011. Also known as The Master of Listening, he is an interpersonal skills expert and inspirational humorist, here to remind you that you are an important piece of every puzzle in LIFE (Lessons Intended For Everyone) … specializing in showing people how to use humor to stay powerful and positive when positive doesn't seem like an option. Having received his Certified Humor Professional (CHP) designation in 2017, his most requested sessions are those addressing communication, staying positive, and navigating stress. He has consistently been used to offer an uplifting message during opening or closing sessions, as well as serve as master of ceremonies throughout events. Sporty is a Toastmasters International Hall of Fame inductee.
Terry Larkin
Terry Larkin is an engaging motivational speaker who has a lifetime of experience in supporting Service and Family Members. Terry understands the challenges of a being a reservist as well as active duty, having served in the military for 28 years until his recent retirement. His last military assignment was as the Director of Service Member and Family Support for the Oregon National Guard – where he oversaw a staff which provided a full range of support services to Service and Family members. He is a graduate of the U.S. Army War College.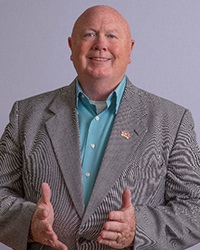 Michael Loyd
Michael Loyd served in the National Guard for 39 years as an Armor Officer and Military Police Officer with over 12-years of active duty. He was deployed overseas during Operation Desert Storm, Operation Enduring Freedom, Operation Iraqi Freedom, and was activated during Hurricane Katrina, Operation Jump Start, Operation May Torrent, and Virgin Islands Hurricane relief effort. He served as, a YRRP Coordinator/Program Manager, Master Resiliency Trainer/Program Manager, and 1SG of a Military Police Company. He is passionate about taking care of Service members and their family members, arming them with the resources to successfully navigate the rigorous cycle of deployment.
Chip Lutz
Chip Lutz is a retired Naval Officer and under his command as Commanding Officer of two different Naval facilities, both his teams received national recognition for setting new standards of service while maintaining high morale and high retention among team members. He also knows about meeting critical objectives during stressful conditions – having served as the Director of Security for Naval District Washington, DC during September 11th, 2001 – where he was responsible for the safety and security of 25-thousand people on six different Naval installations in the National Capital Region. Most importantly, he understands deployment. He understands it as a retired Service member, Service member father (three out of four of his children have served), and also a military spouse. He served as a single parent to four children (ages 10 and under) when his wife deployed in 2003. Since 2007, he has spoken to more than 25-thousand service members and their families about deployment, transition issues, and reintegration as part of the Cadre of Speakers.
Gregory McHugh
Gregory McHugh is an executive coach and professional development expert in private practice after a 22-year career in corporate consulting and leadership roles at multiple federal agencies. He has been fortunate to serve in each of the three D's of US foreign policy: defense, development, and diplomacy, but also brings a valuable private sector perspective to his work. Gregory supported Operation Joint Endeavor in Bosnia teaching business skills to leaders of USAID-funded humanitarian organizations, served as the Director of Professional Development for the U.S. and Foreign Commercial Service, assisting trade specialists and foreign commercial officers in more than 100 U.S. cities and more than 75 countries, and provided leadership coaching to employees of the Pentagon Force Protection Agency and other divisions of the Defense Human Resource Activity. Having worked with many current and former military members over the years, he appreciates their diverse experiences, their willingness to sacrifice, and their commitment to mission and country. It's an honor to help Service members and their families navigate pre- and post-deployment activities and thrive in their civilian lives.
Colleen Mizuki
Colleen Mizuki has a long-standing passion in the science of and coaching in improved resilience, performance, and wellness. She began volunteering in 2010 as an instructor for YRRP and joined the Cadre in 2016. She served as the Director of Training for a non-profit institute dedicated to researching and training active duty soldiers and Marines in individual and group performance based in the neurophysiology of stress resilience. She provides training to the DoD, Department of State, USAID, teachers, and veterans transitioning to civilian careers, among other populations.
Kim Olver
Kim Olver specializes in helping people get along better with the important people in their lives. She has addressed audiences of all sizes on five continents and around the U.S. Kim is a certified life coach, trainer, licensed counselor. and an award-winning author. Kim has been supporting YRRP events as both a speaker and an MFLC since 2009. She is particularly adept at supporting family members since her son was deployed twice to Iraq and brings a wealth of knowledge about parenting and intimate relationships. Kim is an excellent storyteller with a subtle sense of humor that brings a warm connection to her all her audiences. She engages participants through relevant conversation, providing solid "how-to" information that strengthens resiliency of not only Service members, but also their loved ones, and entertains her audiences with her approachable, caring style.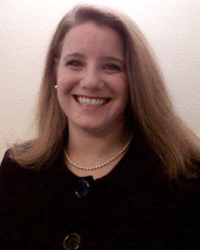 Michelle Polhamus
Michelle Polhamus is a highly interactive, motivational, and entertaining speaker known for her professional approach and customized presentations. Moe is no stranger to the challenges of multiple deployments and raising a military family. As an Army wife of over 23 years and a mother of three children, she has learned to focus on successful communication, being resilient to life's challenges, and creating greater happiness in all aspects of life. As the military tradition of Service to this great Nation grows in her family; two of the three children have committed to the Military. Not only as a wife, but now as a mother to two Service members, she has committed to continuing her support and promoting family programs. Moe has been instructing, facilitating, and briefing for military programs for 25 years. Moe has been with the YRRP since 2010, helping to improve the overall readiness of the Service members and families.
Cindy Rasmussen
Cindy Rasmussen served as a Mental Health Nurse in the Army Reserves for over 23 years. She recently completed 6.5 years of being mobilized to support the Global War on Terror. She is currently practicing as an Adult Nurse. She was the Psychological Director, Combat Stress Officer and Sexual Assault Response Coordinator for the Army Reserves caring for geographically dispersed Service members and families in 19 states. LTC (retired) Rasmussen has received awards and recognition from Commandant of the Marine Corp, Air Force Reserve Commander, Navy Leadership, as well as the Legion of Merit from the Army for her work with Service Members and Families. LTC (ret) Rasmussen has participated in hundreds of YRRP events across the country incorporating her unique style of interactive activities and continues to work actively with family members and Service members of all branches to support their deployment cycle, retirement, and reintegration journeys through YRRP and community events.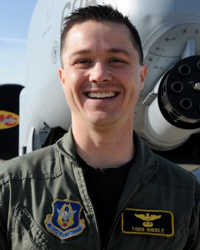 Todd Riddle
Todd Riddle is a combat-decorated fighter pilot and former parachutist with the 82nd Airborne. With more than 20 years of active and reserve military service, he has received multiple air medal and unit decorations for close air support, combat search and rescue, and task force support sorties flown during five deployments to Operations INHERENT RESOLVE, ENDURING FREEDOM, IRAQI FREEDOM, and SOUTHERN WATCH. Currently, Todd serves as Commander, 303d Fighter Squadron and returned this spring from leading his unit on a combat rotation to Kandahar Air Base Afghanistan. Todd's experience includes time as a collegiate teaching fellow, youth minister, sports coach, and T-38 instructor pilot. He has led seminars on leadership, personality traits and strengths assessments, organizational management, character, and excellence. Todd and his patient and beautiful wife Sarah have three children and live in Warrensburg, Missouri.
Barbara Rodriguez
Barbara Rodriguez is a veteran ESL teacher in Puerto Rico and a volunteer for the Army Reserve Family Programs at the 1st Mission Support Command in Fort Buchanan, Puerto Rico. She has been a volunteer since Desert Storm/Desert Shield when she eyed for ways in which she could contribute to our Nation's military family's well-being. Barbara began volunteering for the Army Reserve Family Programs in January 1991 as FRG leader for the 35th Signal Bn. in Puerto Rico, where she worked continuously to improve Army Reserve families quality of life by facilitating contact with services and resources within the community. Barbara is a certified trainer in many areas and has worked during her teaching years with the local university. When YRRP was created and developed, she immediately saw the potential it had for military families and rapidly got involved with the events and subject matter experts presenting their services and value. Now a Cadre Speaker, Barbara participates in Puerto Rico's YRRP events providing not only a native Spanish speaker, but also all her experience and mastery in educating adult and young audiences.
Comel Rooms
Comel Rooms is an energetic and dynamic trainer known for connecting with her audience and keeping it real. With an educational and financial background and in combination with her 27 years as a military spouse (and through five deployments), this experience makes her an ideal coach and mentor for military families in the skills necessary and resources available to not only survive, but thrive throughout the deployment cycle. A YRRP member since 2011, Comel encourages Service and family members to share their unique life experiences and personal "opportunities for growth" with other military families on a variety of topics. Her goal is for every participant to experience an "aha" moment during her time with them and to walk away with information, resources, and an action plan to increase personal resiliency.
Steve Seelig
Dr. Steve Seelig's passion is to bring wholeness and resilience to military families so they can live on a higher plane and find happiness and success. Steve has served as a professional speaker, teacher, and counselor for more than 45 years. He is a veteran of 29 years of military service and knows the ups and downs of deployments. He has been affiliated with YRRP groups since 2006, serving as keynote and seminar speaker in over 130 different events internationally. Since 2013, he has been a YRRP Cadre member for all services. Steve is a second-generation military veteran, with his father serving during WWII. He has been married to Bobbi for 45 years, has two adult daughters, and five grandchildren. Steve loves the military family and brings a high level of energy to his audiences that brings greater balance and family success. Steve's style is personal, warm, and communicates in practical ways that leads to an improved and satisfying lifestyle.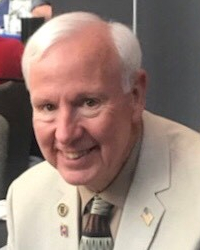 Terry Stegemeyer
Terry Stegemeyer served 24 years as an active duty Soldier and 20 years as a Department of the Army Civilian working for the Army Reserve. Terry has been intimately involved with almost every aspect of the Yellow Ribbon Reintegration Program since its inception in 2008. Terry knows the program inside and out and can connect with attendees at all levels of their deployment process with any topic in the portfolio.
Deanna Storer
Deanna Storer has been involved with the military as a spouse, volunteer, trainer, and advocate for military families for more 20 years. In her many adventures she has worked with support programs training spouses, parents, children, and Service members in every aspect of deployment for active duty and reservists. She has and continues to live the life of deployments, reintegration, and adjusting with her husband and two teenage children. Deanna knows there are many challenges with the military life and brings humor to her workshops in how to overcome, adapt, endure, and thrive during deployments and reintegration. Communication is key for so many life lessons in the world today, and Deanna encourages effective communication for success within our military service members and their families.
Ron Sukenick
Ron Sukenick is a Vietnam veteran and retired Army reservist. He comes fully understanding what Service members and their families are experiencing. Ron brings a great deal of energy, excitement, spark, enthusiasm, and motivation to all his YRRP events. As a full-time professional speaker and trained facilitator, you'll find that Ron is a highly entertaining and interactive speaker that helps to facilitate learning that is timely and relevant. Before retiring from the Army Reserves, he headed-up a team of professionals in family programs to help inspire Family Readiness Groups.
Peter Weeks
Peter Weeks has supported YRRP in several different capacities. From 2015 to 2017, Peter served as the Director of the YRRP. From 2012 to 2015, Peter served as the YRRP Director of the Center for Excellence (CfE). In that role, he ensured the CfE provided Reserve Component Program Managers, Event Planners, and support staff with the tools, briefings, and documents they needed to deliver tailored and dynamic information to Reserve members and their loved ones at YRRP events nationwide. Peter served in numerous positions during a 20-year Navy career as a Meteorologist and Oceanographer. Some of his career highlights include deploying to Antarctica for four summer seasons; serving aboard the battleship USS Missouri (BB-63) and completing a historic around-the-world cruise; spending a year-and-a-half in Iceland, where he married his wife, Laura; qualifying as a Naval parachutist; and serving with the Joint Special Operations Command, where he deployed numerous times in support of compartmented operations around the world. Peter is married to Laura Allen Weeks, and they have two happily-married daughters and one grandson.
Wyman Winbush
Wyman Winbush has been a featured speaker and trainer at YRRP events for more than 10 years. He began speaking as a Captain in the U.S. Naval Reserves and has continued since retiring in 2012. After graduating from the U.S. Naval Academy, he served eight years as an SH-3/SH-60 pilot prior to leaving active duty to join IBM. He's currently in his 29th year. A true servant and leader, Wyman served ten years as a trustee of Florida Community College at Jacksonville (including two years as chairman) and two years as a director at JEA (Jacksonville Electric Authority). He is also the Pastor of Men at his church where he's served in ministry for over 20 years. Wyman's 30 years of military service, 29 years in the corporate arena, and more than 20 years of ministry enables him to bring a unique perspective to any situation. State Farm, Blue Cross of Florida, The United Way of Northeast Florida, and IBM are a few of the clients that have been benefited from his insights and wisdom. Wyman and his wife Rosemary have three children and reside in Jacksonville, Florida.